Monuments, Headstones, Carvings... supplier
Man usually builds a funerary monument in order to indicate and preserve the sepulture of those who are dear to him. Through out time, this memorial is one of the last and visible evidences of our existence. From a more private point of view, it is also a token of affection and respect for our loved ones.
Our experience in building memorials enables us to satisfy our customers' needs.
INDUSTRIAL MANUFACTURING PROCESSES
The conversion of raw granite into ready-to-lay tiling stones and perfectly made monuments requires a high-tech industrial processing. Thus raw stone can be processed with all the care due to a noble material.
We entrust sawing, polishing and finishing off to very experienced professionals'care who are able to get the most out of the industrial machines at their disposal thanks to their expertise.
Thus Maynadier Gabriel & Sons Ltd can assure flawless quality and perfect design for each produced element .
The high-standard implementation and the permanent control of our production thanks to an in-house quality charter amble with the latest technologies used in the workshops of Maynadier G & Sons Ltd.
 Quick workmanship, flexibility, great adaptability and answers to all sorts of requests are among our strongest points.
We are specialists in precision engraving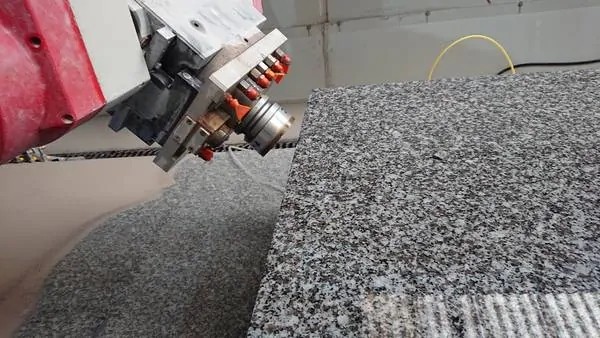 Do you have a question? Need more information?